Outsourcing is the natural option if you're looking to cut costs, boost productivity and quality while maintaining focus on high-value tasks. Inside this blog, I'll show you why you should be outsourcing to the Philippines, and share all my tips you need to know to get started!
From The Desk Of Grace Lever
Aldgate, South Australia
Hey lovely,
When building a business you may feel like you need to wear every hat. But here's the thing, you can't do everything (even if you want to). 
Everyone has a limit, and pushing yourself will likely decrease productivity.
You don't need to be a "One Man or Woman Band"… it is possible to tick off those low-value tasks, and instead, focus on the activities that will GROW your business. 
Outsourcing! There is a reason why we have seen an increase in businesses choosing to outsource labour. And there is a BIG reason why more people are choosing to outsource to one particular country. 
Pssst there's a LOT more I have to share with you about why you should choose to outsource those low-value tasks… and because you've taken the first step by reading this blog you're ready to take the plunge, right? So, click here and let us help you get started! 

Even though outsourcing is increasing in popularity, not all countries are equally as good at it – particularly when it comes to customer service.
Fortunately there is one country that excels at both customer service, AND all things digital. 
Need someone to help with funnel building? Automate your campaigns? Editing your videos? Customer Service? No worries! The talent pool is HUGE. 
I'm talking about The Philippines!
There are SO MANY good reasons why this gorgeous country has fast become the top destination for outsourcing.
So, if you are looking for that 'edge' that will take your business to the next level, think about Outsourcing to the Philippines.
Work ethic and customer-service excellence is not a new phenomenon in the Philippines. 
Many factors, including education and ingrained cultural aspects, have helped create a strong workforce that rivals onshore counterparts.
In a snapshot, The Philippines has an incredibly high standard when it comes to work culture and education. 
More than 680,000 university students graduate with a 97.5 literacy rate each year. The population boasts approximately 92 million English speakers with English one of it's official languages. 
(Um wow!)
There is an incredibly vast pool of talent. There are more than 41 million highly trained people in the workforce. And, industry professionals are up to date with the top trends in technology.
IT spending in the Philippines is expected to increase to over $7 billion by 2022!
Impressive right!? 
But amongst all these figures and facts, lies the most important trait of the Filippino workforce… Their work ethic is unbeatable! 
They are both hardworking and creative. 
And, adaptable! (And many other very good things!)
Fillipinos pride themselves on being able to adapt to various work standards, life styles, and cultures. 
The commitment to customer-service excellence and digital growth is not a new phenomenon in the Philippines. 
Many factors, including ingrained cultural aspects as well as more recent interactions, have helped create a strong service industry that rivals other outsourcing hubs. 
If you're thinking 'This is great Grace, but I'm not sure how to do this myself' I'd love to help you! I have so many tips and tricks to share from my own outsourcing experiences. Click here to learn how we can help get your business on track for success! 
7 Key Benefits of Outsourcing To the Philippines
These reasons, amongst others, were the defining factors when I chose to outsource to Philippines. 
#1 The culture has a strong focus on customer service
Filipinos are super friendly and hospitable people. Hospitality plays an important role in the Philippines' culture and economy, so it's natural that it's people have a natural way with customer service. 
#2 Time difference is not an issue
The Philippine's workforce is highly geared towards 24/7 coverage. Filipinos are both flexible and generous with their time.
Because there has been a boom in IT related industries in the Philippines, the workforce has adapted to accommodate clients regardless of where they are located. 
So regardless of your company's timezone, or the timezone of your clients – the Philippines can cover your requirements.

#3 There is plenty of room for small business
Outsourcing opportunities in the Philippines is not limited to large companies. Small businesses also stand to benefit from the country's attractive outsourcing climate. 
The cost advantage that the Philippines offers means it has a competitive edge over other destinations. This makes it particularly beneficial to smaller businesses or start-ups.  

#4 Flexible workforce
Building an offshore team in the Philippines allows you to scale quickly and efficiently without any large investment or infrastructure requirements.  You can expand a team quickly and cost efficiently. 

#5 Strong focus on digital marketing
While customers service is the current #1 outsourcing industry in the Philippines, the number of IT and digital marketing service providers increase each year.
Do you need help with programming, web design, or SEO? No problems! More and more businesses are attracted to working with Fillipino digital marketing professionals, because they specialise in bringing businesses online.
So, if you're transitioning from 1:1 consulting services, outsourcing your online activities could be the 'edge' you were looking for if you want to expand your business. 
#6 Great track-record
The Philippines call centre industry is a global phenomenon. Through the success of this industry, The Philippines has become the world's top location for voice-based services. Coming off the back of this success, Filipinos have been able to take trade secrets and apply them to other industries. 
#7 Strong work ethic
I have mentioned this fact many times, Filipinos have a reputation for their high value and beliefs in having a strong work ethic. And this is one of the main contributing factors to why the outsourcing industry has been so successful in the Philippines.
The sheer number of international companies who have chosen (and successfully done so) to outsource to the Philippines is proof that they must be doing something right!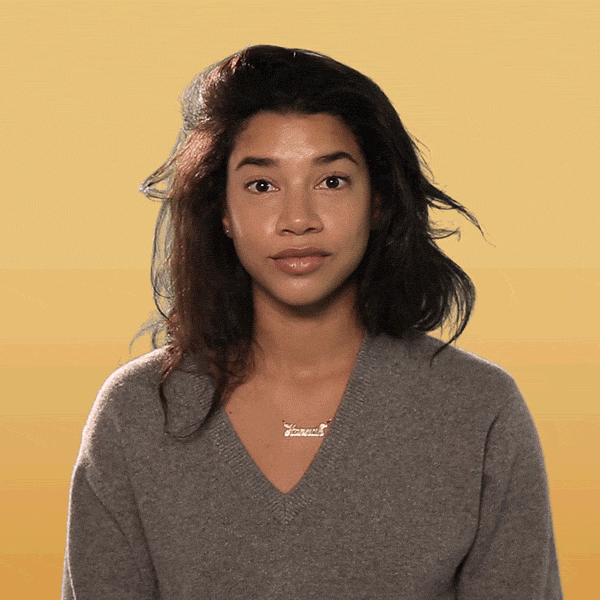 Outsourcing has proven to be a smart strategic move for companies, both big and small. 
I hope I have provided some insight into why choosing the Philippines as your outsourcing destination will allow you to maximize the benefits outsourcing can give you!
And if you're feeling the value of outsourcing could be the key to blowing your business wide open, we could help you take the next step! So, if you are looking for that 'edge' that will take your business to the next level, click here and find out more about Outsourced Doers 😉

The country provides companies with the opportunity to experience the growth of monumental proportions while minimizing costs.
Wrapping Up
Whether you need to outsource creative services, website development, IT support, or contact center solutions, you stand to benefit from the talented workforce and industry advantages in the Philippines. 
Go ahead and explore your options!
I promise you won't regret it… I certainly haven't 🙂
Xx
Grace