Well hello, gorgeous woman! Grace here, your resident outsourcing expert! 
I call myself that with a grain of salt… because I never set out to become a 'specialist' at outsourcing work. 
My niche had always been marketing and automation… and teaching stressed out, maxed out women to create a fully-automated, hands-free, and scalable lifestyle business. 
You know, that life where they could spend their days doing things they love and are gifted at… or simply take an afternoon off to schedule that pilates class. 
I was fully committed to my craft… and by pulling up my sleeves and putting in 100%, I'd built my business up to 6-figures, from 6 credit-cards (~$100K) deep in debt. 
Impressive huh? 
BUT…
While it all looked glossy from the outside… underneath there were cracks. 
Those cracks slowly started to show until one day… 
Everything crumbled and I found myself laying in a hospital bed.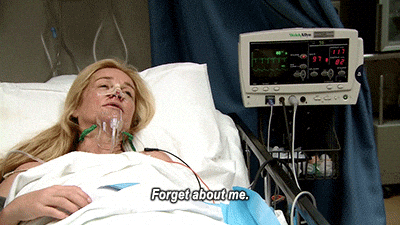 I remember waking up and thinking I'd finally done it… I'd finally worked too hard, taken on too much and hit complete burnout. 
While my business had been thriving – or so it appeared – I'd been emotionally drained and running on an empty tank for too long. 
You see, I'd been trying to create a lifestyle business too, where I could focus on the things I loved and was good at. 
For me that meant teaching women marketing strategy and automation, creating courses I could repeatedly fill and presenting at live events. 
But in reality… I was running myself ragged working 10-14 hour days just to keep a small number of clients happy, and spending most of my time doing tasks I really loathed… like setting up tech, coding, admin and design. 
Pssst there's a LOT more I have to share with you about why you should choose to outsource those low-value tasks… and because you've taken the first step by reading this blog you're ready to take the plunge, right? So, click here and let us help you get started! 
I was stuck ticking off a never-ending to-do list. 
Setting out to create the business I dreamt of without any support came at a cost to my health… and I realised that running myself ragged was neither serving me nor my clients.
I was wearing all the hats – sales, marketing, admin, fulfillment, customer service, accounts… and I simply couldn't keep going it alone. 
If you're in a similar place, then I want to explain the transformation I took from laying in that hospital bed… to where I am today (in case you can't see the exit sign, or the forest for the trees). 
So let me paint you this before and after:
I went from working 10 – 14 hour days serving a small number of clients… to serving 50,000 clients in 72 countries through online courses and claiming back my nights and weekends. Today I work approximately 24 hours a week.  
I went from ticking off a never-ending to-do list of tasks I really loathed… like tech, coding and design… to only doing the things I love and am good at (like building new online courses I can repeatedly sell, and creating new systems my clients can apply over and over). 
The way I did it (after several failed attempts of using agencies – too expensive – and freelancing sites – too flimsy and time consuming)… was outsourcing work.  
I won't mislead you: it wasn't a quick fix and the results weren't instant… 
But it's the most powerful way I've discovered to create a sustainable, scalable lifestyle business.
What I've described can feel like worlds apart… so if you're feeling like I was – at breaking point, completely exhausted and zero clue what to do next – I get it, and I want to bridge that gap. 
I see so many women caught in this same crushing rut… and frankly it breaks my heart.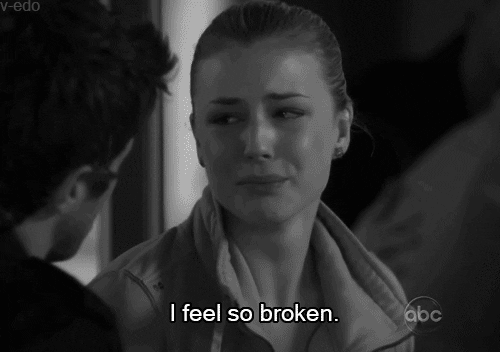 Because this situation is fixable. 
Since I love to systemise everything around me, I set out to create a system to make outsourcing work simple and streamlined… initially for me, to remove all the roadblocks that I came up against…
Then I realised that so many other female entrepreneurs needed this support too and I wanted to make it easier, faster and cheaper for them to get it. 
And that's why I created Outsourced Doers. 
I believe it's the most time and cost-effective way to outsource, and anyone can do it, even you. 
So if you're feeling exhausted, time-strapped and at the point of burnout, then I want to tell you that everything is going to be ok.
These are the words that I wanted to hear laying in that hospital bed. 
And I wanted to share these outsourcing secrets – because they might break apart a few common misconceptions, and show you what's achievable when you have the right support. 
While they might not instantly cure burnout or curb your to-do list… they could rescue you and your business in the long-run. 
3 Secrets To Know About Outsourcing Work
Secret #1… Anyone can outsource, even you. 
When I first started outsourcing work, it wasn't exactly a picnic; and that's why I've created a shorter, sharper, and faster way of doing it. 
But to paint a picture of the pain that most women experience: 
First, they have to figure out what they actually needed to get done in their business… like unpack their Genius Zone and organize it into different courses…
Then they have to figure out how to start attracting leads in a cluttered market….
Next they have to find the right platforms, and figure out how to nurture their leads into clients…
Then they have to figure out where to outsource, find a VA, train them up in everything they've learned and start outsourcing tasks to them.
Next they have to find the right task management platform, to track everything and brief them. 
And then they pray their VA is competent and capable. 
That's a lot of work for someone who's already stressed out, maxed out and exhausted…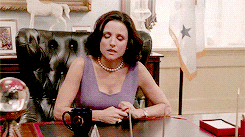 So it's not surprising that most women put outsourcing in the too hard basket. 
But I don't want that to be you… 
And that's why I've designed Outsourced Doers in a way that anyone can outsource. 
We train our VAs – or Doers – up in 150 business-essential tasks needed to get more clients and more growth… tasks like creating and tweaking websites and landing pages, building funnels and course portals, and setting up email sequences to nurture leads into clients.  
This means that you don't have to figure out what to do – we've done it all for you. 
We hand you this list of 150 tasks so you can pick and choose what you want to outsource…
And we even assess your business and plan out the most essential, money moving tasks to start outsourcing first. 
We're the only outsourcing company that trains our "Doers" up in these 150+ tasks, and provide you with all the steps and training to start outsourcing work and getting results sooner.  
If you're thinking 'This is great Grace, but I'm not sure how to do this myself' I'd love to help you! I have so many tips and tricks to share from my own outsourcing experiences. Click here to learn how we can help get your business on track for success! 
Secret #2: Outsourcing is simple 
There's a common sentiment that outsourcing is risky and hard. 
You're dealing with a person you've never met in a different country, with a different language, culture and set of colloquialisms. 
And being so far away from them makes it even harder to keep your finger on the pulse. 
So if you're already feeling frustrated and stuck… how on Earth can they make it better? 
That's why at Outsourced Doers, we do the work of finding, vetting, recruiting and training your Doer for you. 
We manage them and take care of the admin and payroll, and upskill them in new technology. 
We take care of everything for you, so you can start getting support from day one, and we even show you how to outsource. 
And most importantly, we're here to support you every step from our Adelaide-Hills-based HQ! 
When I first set out to outsource, I combed every offshoring destination and weighed up all the options so you don't have to – and I found the Philippines was the most attractive choice.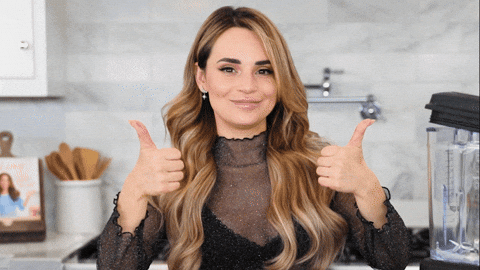 Not only do they speak excellent English… they have a high standard of education and a deep pool of trained talent, and they're the most culturally aligned Asian country to the west. 
So rest assured, we've kept as much responsibility as we could, so that you can focus on ticking off your to-do list. 
Secret #3: Outsourcing will let you focus on the tasks that make you money 
Earlier in this piece, I shared my journey of growing a 6-figure business where I eventually burnt out, fell off the wagon and landed myself in hospital. 
The resonating lesson I'll carry forever from that situation, is that you cannot build a sustainable business alone… doing so only leads to burnout and most of the time, eventual quitting. 
The reason is there are so many tasks and responsibilities to take care of when growing and running a business, that culminate in a never-ending to-do list. 
But that's not the most frustrating part. 
What's most frustrating, is that most of the tasks on this list don't actually don't make you money. 
They're essential – like setting up tech to launch your course, designing your lead magnet to capture leads – but they don't actually pay your bills…
(Not like creating a course does, or creating a system your market is craving and can apply over and over.)
What's more is that a lot of these tasks aren't in your Genius Zone… that special combination of experience and expertise only you have…
Meaning they'll take you 10 x as long to do if you're not trained to do them. 
This is what makes so many women run themselves ragged without ever progressing. 
I couldn't have achieved what I did if I kept doing every task on my long to-do list like setting up systems and tech, coding, scheduling, admin… all those essential things I hated doing and that didn't actually make me revenue. 
But through cheap outsourcing, I managed to get my to-do list down to zero… so that today I only focus on the tasks I love, that make me money.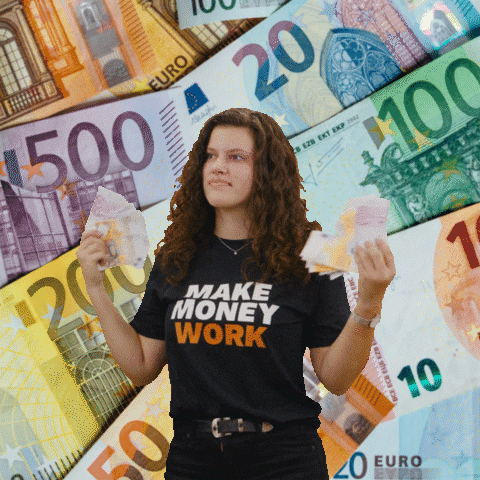 Let me paint a picture of what that looks like: 
I write the lead magnets to attract subscribers… while my VA turns them into high-converting designs…
I create courses… while my VA creates the portals in LearnDash to house them, and takes care of all the tech to get them live… 
I map out the high-converting funnels to fill my courses… while my VA gets them built in ClickFunnels, and connects them up to my payment system…
And I write the emails to onboard new clients… while my VA creates the email sequence in Infusionsoft that automatically unlocks their course. 
By doing this, and by outsourcing a bunch of other time-sucking tasks like admin, social media scheduling and website maintenance…
I freed up the time to create 21 online courses that have broken 20 million in sales.
And I went from exhaustion and overwhelm… to a streamlined business where I have time, space and freedom. 
I can tell you from experience that it isn't easier to do everything yourself… and that outsourcing work is worth the upfront time and investment. 
And the great news is we've done all the setup, training and groundwork for you!  
If you want to start outsourcing up to 150 business-essential tasks needed to get more clients and more growth, and let you focus on the money-moving things you love and are good at…  then we'd love to show you how, and it's easier than you think. 
I've left you all the details right here.
And if you're feeling the value of outsourcing could be the key to blowing your business wide open, we could help you take the next step! So, if you are looking for that 'edge' that will take your business to the next level, click here and find out more about Outsourced Doers 😉
xx
Grace